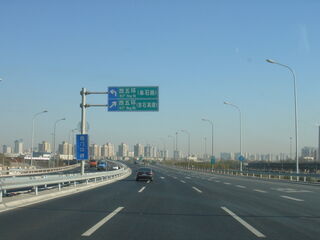 Yamenkou Bridge is a bridge on the western 5th Ring Road. It was opened to traffic on November 1, 2003.
It previously linked to a lower-grade access path to Jingyuan Road. The bridge previous did not connect to the western 4th Ring Road; however, this section opened as more and more of Lianhuachi West Road took its shape.
On October 15, 2005, all entrances and exits to and from Yamenkou Bridge were completely opened with the completion of Lianshi East Road and Lianshi West Road.